Excavation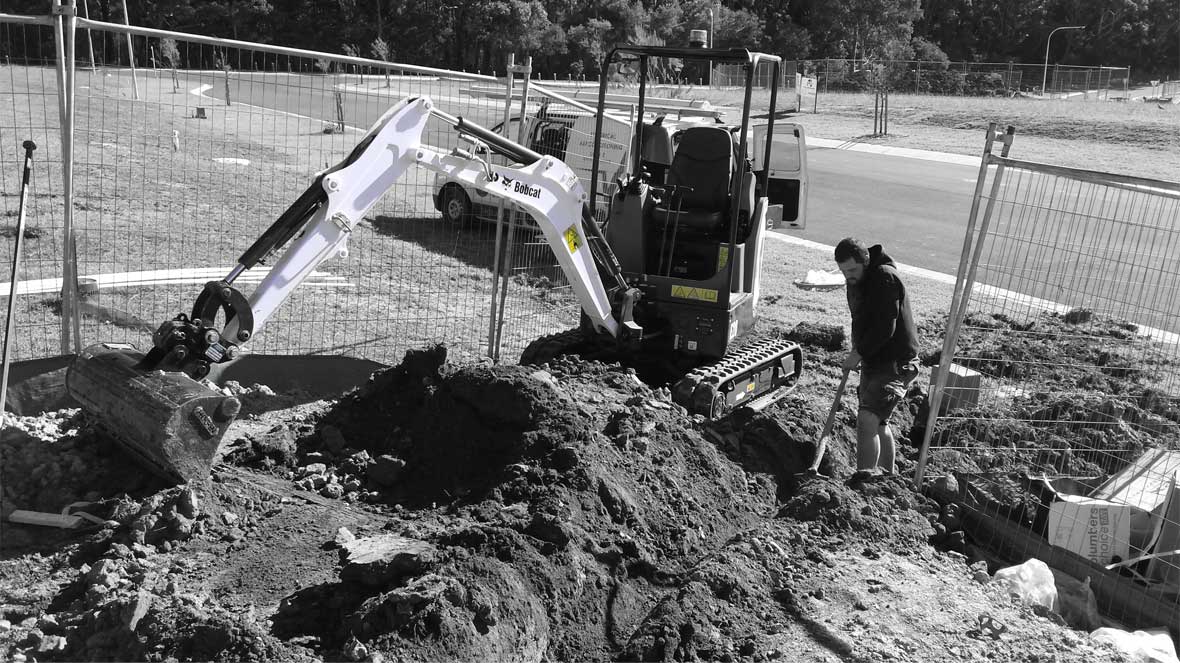 Excavation Services
Due to the numbers of installations requiring an excavation component, South Coast Electrical & Air have invested in a 2 tonne excavator.
The purchase of a 2 tonne excavator has enabled us to be more efficient and cost effective for our customers. We have a range of buckets and augers to handle any job from trenching to pole installations and drilling.
The machine has expandable tracks and can fit into most backyards. The excavator is available for hire at competitive rates, so if you need an excavator get in touch with South Coast Electrical & Air and we will get it sorted at a great price.